PERUMIZHALAI KURUMBA NAYANAR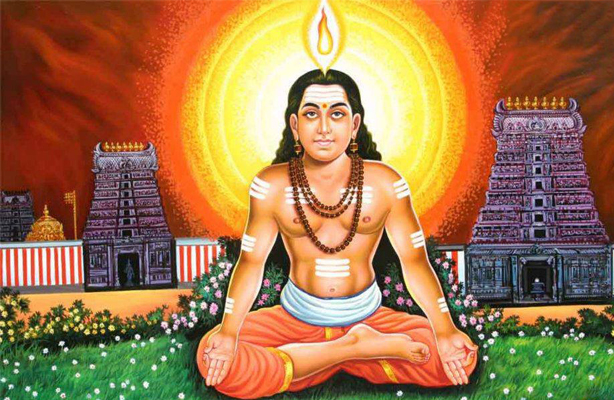 Perumizhalai Kurumba Nayanar, an ardent devotee of Lord Shiva and Shiva Bhaktas was born in Perumizhalai near Pudukkottai. He was a shepherd by profession and took the sheep for grazing and used their wool to make shawls. He packed food and other articles in woolen cloth and offered them to the Shiva devotees, with love. He rendered this service to the people of his village as well as to those across the borders. The Nayanar was noted for his simple nature and austerity by the people. He spent his life with great devotion and faith.
Perumizhalai Kurumba Nayanar was a contemporary with Sundarar who gave us the great composition "Thiruthondar Thogai". Kurumba Nayanar admired him and mentally considered him to be his Guru. It is believed that he who adores the Guru with faith and devotion, will attain all Siddhis (psychic powers) and eternal bliss. To Kurumba Nayanar, Sundarar was the sole refuge and by the grace of his Guru, he attained all the Siddhis. Thus, he was immersed in both, Shiva Bhakti as well as Guru Bhakti.
In the meantime, Sundarar came to Tiruvanchaikalam. Kurumba Nayanar, through his Yogic powers, came to know that his Guru would soon be taken to the Lord's abode. Kurumba Nayanar's devotion for his Guru was so intense that he did not wish to remain in this world after his Guru's departure. Therefore, through the method of Shiva Yoga, Nayanar cast off his mortal coil and reached the Abode of Shiva, a day before Sundarar's departure.
Perumizhalai Kurumba Nayanar's devotion for his Guru teaches us that for our inner spiritual development, it is important to have utmost faith in our Guru. We should surrender completely to his Lotus feet and faithfully adhere to his teachings.
References:
shaivam.org
http://www.dlshq.org/download/nayanar.htm